Greymouth - Christchurch Return Shuttle
Timetables
From 01 June 15, all services operate to and from the Central Bus exchange Lichfield St,Christchurch. Reporting time is 2.15
Please ensure that you are waiting at least 15 minutes prior to pickup or departure time. Once all prebooked passengers are on board, West Coast Shuttle reserves the right to depart up uo 15 min prior to advertised times
Greymouth to Christchurch Shuttle 01 June 15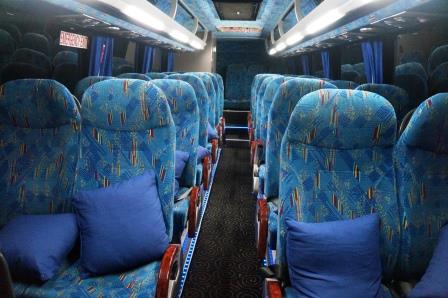 Note:- For pickups other than The Greymouth Regent Theatre, prior arrangement must be made with West Coast Shuttle. Pickups from accommodation places will be from 7.30 am.
Departs Greymouth Regent Theatre Cnr Herbert and Mackay St (Reporting time 7.45), Kumara Junction (08.00), Kumara(08.05), Jacksons Tavern (08.40), Arthur's Pass (9.10 by telephone box), arrive Christchurch Airport (11.15), Riccarton Mall (11.30), Hospital (11.45) Lichfield St midday
Christchurch to Greymouth Shuttle 01 June 15
Central Bus Exchange Lichfield st (Reporting time 2.15) Riccarton Mall (on Riccarton Rd by Division St intersection) (2.20), Christchurch International Airport on demand only (2.40), and Yaldhurst / Russley intersection by 100K sign heading toward Yaldhurst (2.45), Darfield on demand only(3.15), Springfield (3.30), Arthur's Pass (out side Mountain House 4.45 ) arrive Greymouth Regent Theatre (6.30 pm).
Please ensure that you are waiting at least 15 minutes prior to pickup or departure time. West Coast Shuttle may depart any time after reporting time once all pre booked passengers are on board
Our West Coast Shuttle coach offers a Christchurch airport pick up and drop off service. There is a $3.00 surcharge for this service, Please notify us at time of booking.

Contact Details
Office ........... (64) 03 768 0028
Office Fax.........(64) 03 768 0328
Cell Phone.........(64) 0274 927 000
Driver Cell Phone..(64) 0274 927 488
email...............

West Coast Shuttle, Coach Journeys in New Zealand


Promote your Page too
"For Christchurch bus transport, choose West Coast Shuttle."